TAGGED
MOST WORN
lipstick/lipgloss
-
Nyx Indian Pink
I swear you guys, this color is just so awesome. Its one of the most popular colors from Nyx Round Lipstick and its such a flexible, all-around, instant pick-me-upper color. I have it on my bag wherever I go.
MOST WORN
earrings/necklace
-
Pink Teardrop with zircon cluster
A gift from my sister for my birthday when she came back home from Japan. I love this. I wear it every chance I get, even just to go out with my friends. It looks a little fancy but its a great accessory for any outfit.
MOST WORN
top/shirt
-
A gray mountain dew shirt.
Hahahaha. I don't know why except that its the most comfortablest shirt I own. I literally can wear this everyday if I could. I love this shirt. Its so dirt cheap too. :/
MOST WORN
nail polish
-
Etude House Pink Glaze
I need to get me more of this. You can easily find it in ebay.ph. I got this as a freebie for some Etude House stuff I ordered online. What do you know? The subtle pink shine is amazing! I am looking at my fingernails coated with this beautiful stuff as I type! LOL!

MOST WORN
shoes
- n/a
SKIMMERS! I love skimmers.
MOST WORN
hair product
- Tsubaki Golden Repair
I swear by the Tsubaki golden repair set or commonly known as Tsubaki White. It has made my hair sooooo freaking shiny and sooooo soft. The shampoo alone is enough to keep it shiny, but paired with the conditioner, it makes my hair pliable and smooth. And whenever I use the treatment bottle every 2 weeks, my hair is nothing short of divine. I love it! Kinda expensive if you purchase from here, but its quite cheap in Japan really!
MOST WORN
perfume
-
Victoria's Secret Beauty Rush Fizz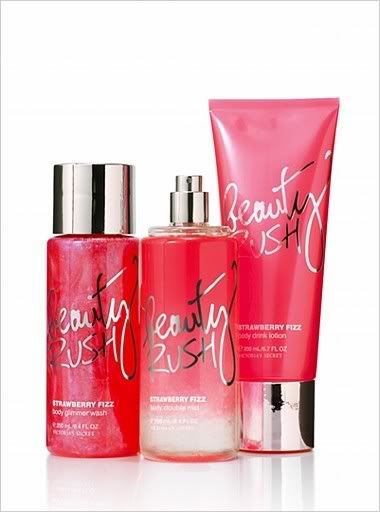 Yes, I am positively in love with this line. I think I'm getting green apple next, but I just like this too much to switch! :D