I went to Xiao's place to help have some Happy-Time.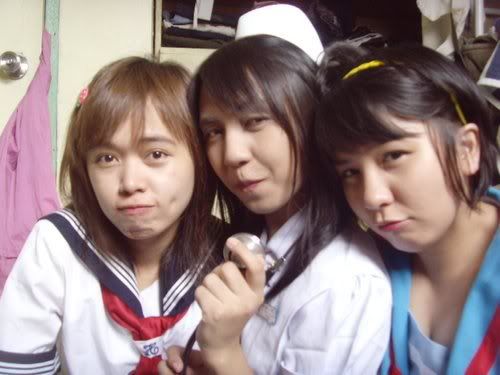 xiao, aicha, moe
Haha, random uniforms! lol! Xiao is wearing a real Japanese school girl uniform we found in a thrift store and Moe was wearing a Haruhi Suzumiya-inspired uniform. Xiao let me wear her Nursing Type-A (I'm not a Nursing graduate like them! LOL)
We took lots of funny pictures and for the rest of the day. When I spend time with my friends, there is never a single moment I'm not grinning and laughing and smiling and horsing around. Here are some pics they took of me: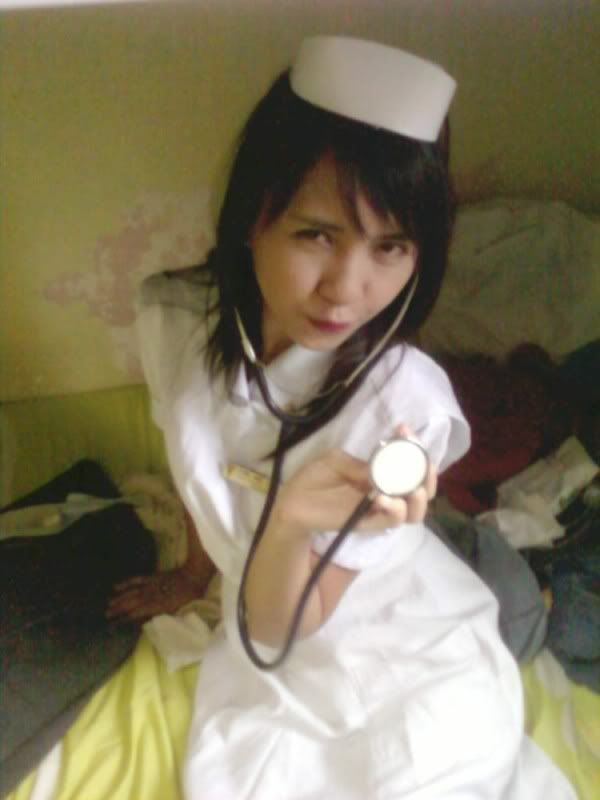 I'm not licensed to operate a stethoscope (haha!)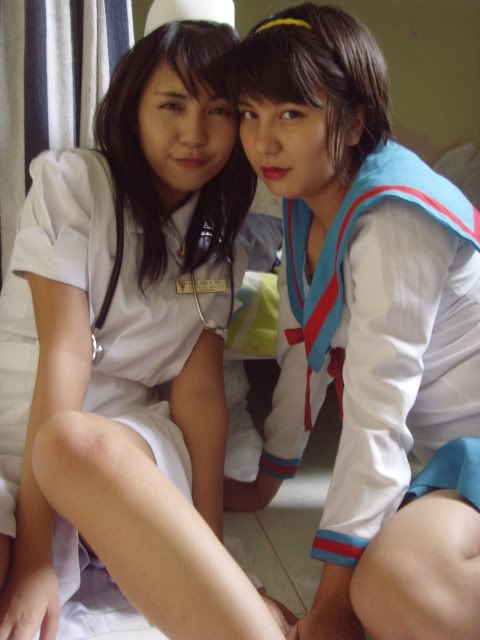 me and moe doing sexy poses and failing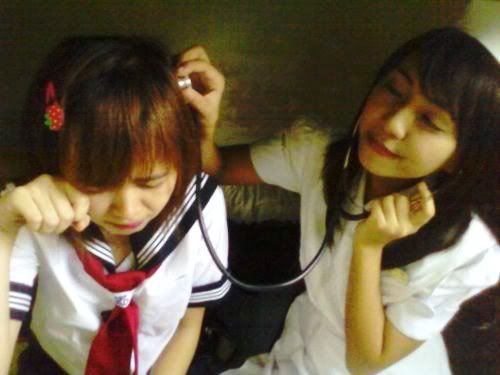 Don't cry, it's ok, I think your brain is still functioning! Yay!
It's my first time to wear a nurse's uniform, it looks so cute but the fabric is very very stiff! It's also hot! Xiao and Moe told me that they had to wear that everyday for 6 months straight for their hospital duty, and they had to take a bath twice in a day: one in the morning and another after their duty because of too much sweating underneath their nurse dress! D:
Being with friends is always refreshing. You always think of fun ways to spend the day <3